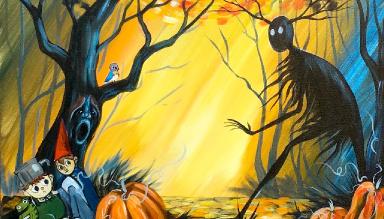 A practical Explanation of Acrylic paint what type of paint to buy and why you would LOVE to paint with it. What kinds of Acrylic Paints you can buy. How to find Good paint in Every budget. Big Art Quest. Why expensive paint is still underpriced. Why its ok to buy only what you can afford and how you can make it work. This is an honest talk about my long relationship to acrylic paint.
Brands we will cover
Golden Colors Acrylic * Liquitex * Matisse Derivan * utrecht paint * Galleria Acrylic * Daler And Rowney System 3 * Liquitex Basics * Simply Acrylic * Artist Loft * Deco * Plaid*
Types we will look at
Heavy Body
Soft Body
Fluid
Pro vs Student
NEW AND EXCITING***
Quick look Pallet graphic-
https://www.pinterest.com/pin/4565524...
Below are a list of materials. The links go through our Amazon Affiliate program, and you support The Art Sherpa when using them. These are link to make thing easy and convenient. Colors With stars Should be in everyones base pallet
*** Acrylic Paint Colors ***
Aqua Blue:
http://amzn.to/1U1db1Y
or
Southern Ocean Blue:
http://amzn.to/1XqmWnY
* Burnt Sienna:
http://amzn.to/1pjk2Gu
Burnt Umber:
http://amzn.to/1pIKWIi
Cadmium Orange:
http://amzn.to/1pjjOPH
*Cadmium Red, Medium Shade:
http://amzn.to/1XqnERZ
*Cadmium Yellow, Medium Shade:
http://amzn.to/1Xqmwhb
*Dioxazine Purple:
http://amzn.to/1QYnSfk
*Mars Black:
http://amzn.to/1U1eqOw
Mixing White:
http://amzn.to/1LmpLFP
*Naphthol Crimson:
http://amzn.to/1RZXEM2
*Phthalo Blue (Green Shade):
http://amzn.to/1RhXrjV
Phthalo Green (Blue Shade):
http://amzn.to/1Mk0VkI
Prussian Blue:
http://amzn.to/1XqlQZi
*Quinacridone Magenta:
http://amzn.to/1P8CRkB
Red Oxide:
http://amzn.to/22h3gtq
Sap Green:
http://amzn.to/1LmsyyK
or Hookers Green:
http://amzn.to/1U44l3e
Soft Body Black:
http://amzn.to/1UdedHs
Soft Body White:
http://amzn.to/1V8YYir
*Titanium White:
http://amzn.to/1XqooGI
*Ultramarine Blue:
http://amzn.to/1TKWl6W
Unbleached Titanium:
http://amzn.to/1pjh6K2
Vandyke Brown:
http://amzn.to/1pIMGRQ
*Yellow Ocher:
http://amzn.to/1Xqnvhm
http://amzn.to/1U1eEFp
Art Quest : Look at your paint brand and search them online. Do they have a Website? How much info is there. Do you see a help line? Do they have facebook , twitter and youtube . Instagram.
Mini Quest: I think paint is more amazing than diamonds. Take a picture of your paint being beautiful :) Post it #BAQpaint
Have fun Live with The Art Sherpa during this BEGINNER HOW TO PAINT art lesson in acrylic art tutorial. This is an easy, fun, social art lesson for canvas. We talk about art and other fun subjects. With help and guidance, anyone can paint. You can paint!
Want to see something? Just comment! Tell me what you'd like to paint, or what you want to know about art. This is YOUR art journey. Open your heart and access your art.
Acrylics are a fun and enjoyable painting medium. I prefer 'Creative Mark' brushes, and I use Liquitex heavy body acrylic paint, Matisse Derivan, and golden colors.
I love teaching people to paint in a supportive environment. Everyone deserves to have art in their lives and feel the joy that art can bring! Follow along and share your art journey with me! I look forward to hearing from you.
WWW.THEARTSHERPA.COM
TWITTER: @artsherpa
PINTEREST:
https://www.pinterest.com/cinnamoncooney
*** LOTS of pinnables!
FACEBOOK:
https://www.facebook.com/hartparty
INSTAGRAM:
https://instagram.com/theartsherpa
ETSY:
https://www.etsy.com/shop/hARTpARTY
to purchase original art by Cinnamon Cooney!
HEART MAIL:
The Art Sherpa
Ste 200 Box #204 9490 fm 1960 Bypass Rd W
Humble, Texas 77338
Artwork is the property of Hart Party and The Art Sherpa it is intended for the personal enjoyment of the student and not commercial use. Contact us for commercial use policies.
For-profit businesses in the Painting Party industry may not use our tutorial/original painting design without a licensed or signed-use deal with Hart Party.
If you'd like to share our tutorial/original painting design with a church group, skilled nursing facility or other nonprofit interest, do get in touch. We have ideas, guides and a few fun little extras to make bringing the Art Sherpa to your community one big party. Let's collaborate!
This artwork is under copyright and is intended for the viewer's personal enjoyment.
If your paintings of my original design are offered for sale in a retail setting of any kind, please attribute 'Original design by Hart Party. www.theartsherpa.com'
Did you sell a painting of my original design via private sale? Congratulations and big art high fives!
Please, create no prints or mechanical reproductions of your paintings of my original design.